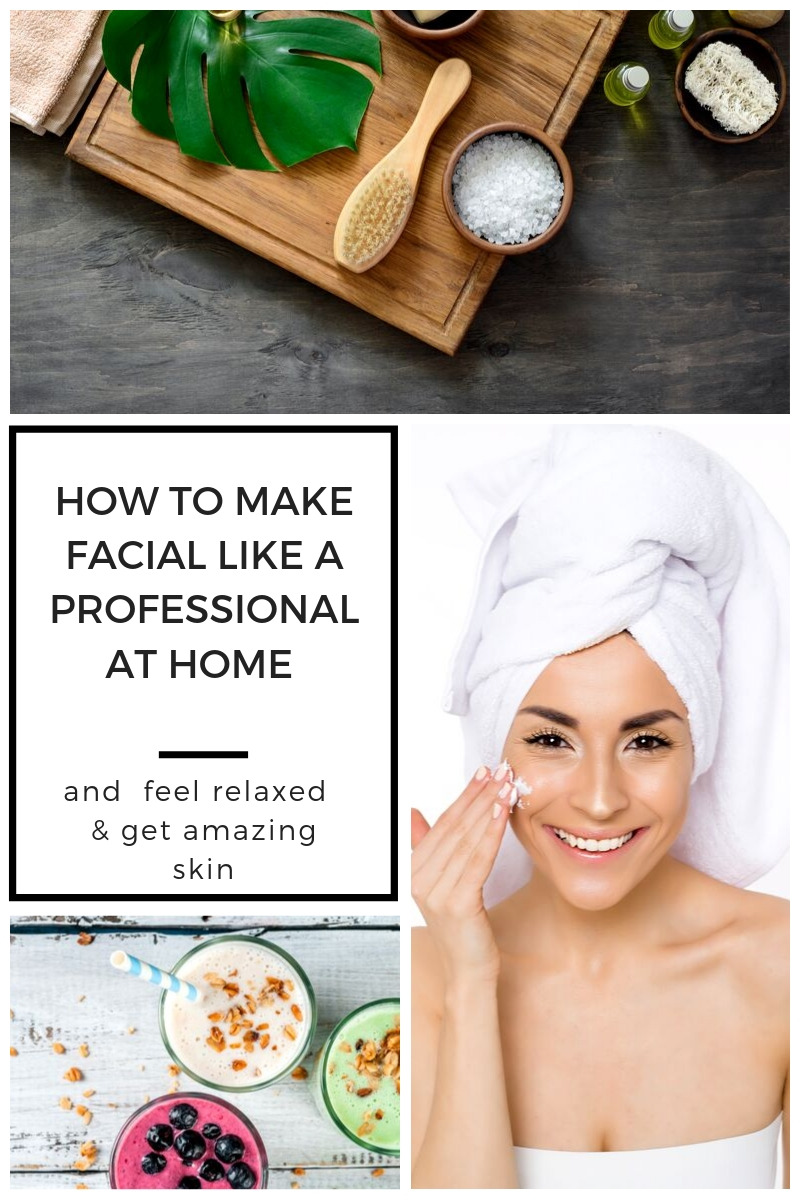 How to Create Spa at Home – Relaxing Self Care Tips
Now when we have to stay at home, its super important to take care of yourself. This blog post will guide you easy steps how to create spa experience and make facial at home like a pro. Below of this page you will find your free guide for even more glowing, smooth skin!
Whether you are having a girls night or planning your self care relaxation, getting facial at home is an amazing way to pamper yourself and relax your body & mind.

Please note this post may contain affiliate links.
Unlike – going to the spa or having facials at salon – takes a lot of time and can be really expensive.

Here are ways that you can make your home as relaxing as real spa and get glowing and healthy skin. You only need to choose the day and time when you are not disturbed by anybody – we recommend Sunday evening since its super great way to start a new week, relax and feel fresh shed for new opportunities ahead.
Nothing stops you do it on for example on Wednesday morning – most important that you find what works for you and schedule it. Remember it's an investment for yourself and self love. You can follow these steps no matter what your skin type is.

Here is a simple spa guide on how to get amazing spa experience in the comfort of your own bathroom:
Find least 1 hour when you can be alone – put your phone on silent & into another room, it's a perfect time to make some social media detox as well.
Get your favorite music that calms and relax you – Spotify and Youtube are full of playlists – search '''spa music'' to create your bathroom like a real spa
Start collecting your favorite skin care products – you will need:
Double cleansing products
Toner
Mud mask
Chemical exfoliator
Sheet mask
Night mask or night cream
Lip scrub or toothbrush
Your favourite oils for like coconut oil, olive oil or honey
Optional: under eye patches, lip mask & sleeping mask
It is possible to get proper facial at home. Its okay if you don't have all these products above – what is important that you really clean your skin, exfoliate and some products to hydrate the skin afterwards.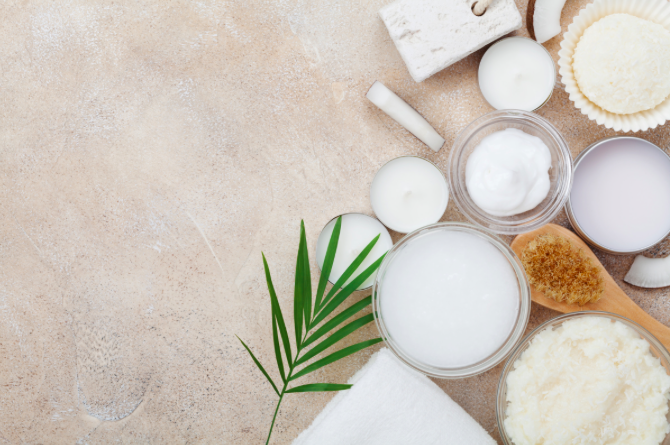 This facial kit gives you glowing skin and relaxed mind, just follow these easy steps:

STEP 1:
Start by double cleansing your face. Massage oil-based cleanser over your face and wipe it off with warm, wet face towel or cloth. Next use your normal water-based cleanser, really working your pores and rinse it off with warm water. Pat dry the skin. Try skincare device like FOREO Luna for deeper cleansing and make your skin more glowing.
Then it's time for toning – use a cotton pad or spray bottle to tone and moisturize your skin.

STEP 2.
Now your skin is clean, it's a perfect time for a treatment mask.
Apply a thick layer of mud/clay mask all over your face. Clay and mud mask are really amazing way to heal the skin since clay absorbs impurities and attacks toxics.
We recommend mask that contains ingredients like activated charcoal, bentonite clay, kaolin clay, rhassoul clay or green zeolite clay. For example Innisfree Super Volcanic Clay Mask or Honest Beauty Detox Mask are excellent options.
Leave the mask around 10-15 min or until you feel tightness on your skin. Take it off with warm, wet face cloth and rinse it off.

STEP 3.
Now your pores are clean – it's time to exfoliate! Exfoliation removes dead skin cells and brighten the skin and leaving the skin super soft. Exfoliation regularly (2-3 times per week) let the skin products penetrate deeper therefore you get more value for your expensive skin care products.
We recommend using chemical exfoliation mask or peel since masks are really easy to use. Find product that contains AHAs and BHAs. This mask from REN is great! Tatcha has amazing AHA mask to try for.
Don't forget to exfoliate your lips! If you don't have lip scrub product, it's super easy way to create your own! Just mix 1 teaspoon of coconut oil and 1 teaspoon of brown sugar, mix it together (add drop of honey for extra moisturize) and gently massage your lips and rinse it off.
STEP 4.
Now your face is ready for moisturize, it's time for sheet mask. Sheet masks are the best way to put moisture into your skin and treat skin issues like hyperpigmentation or acne, simply by choosing a right sheet mask.
You can also use serum or ampoules and even apply 2-3 layer of it to get super smooth skin. If you have – apply now those under eye patches and lip mask. Enjoy yourself, pour your favourite tea and relax 15-20 min while the masks are working their magic!
STEP 5.
The last step is to moisturize. Yes sounds a lot but it's not enough using only sheet mask or serum. To get maximum results and amazing skin – apply your normal night cream and /or face oil. Try Drunk Elephant Protini Cream – what everybody are talking about this moisturiser.
Don't forget applying eye cream under eyes and lip balm to your lips. Your skin will thank you and in the morning the skin is super glowing!
Extra tips:

Clean your home and change clean sheets. Specially it's important to change your pillowcase. For extra pamper – try these amazing silk pillow cases! Promise you will love it.
Give yourself a face massage when applying the cleanser and night cream for give extra boost of relaxation
If you find hard to do it alone, invite some friends over and chill out watching Netflix, drinking smoothies and enjoying your facials.
After your spa, it's the perfect time for reading books, light yoga or some stretching and get the most peaceful sleep.
Self care is so important, remember to take care of yourself. Click below to download your own free spa guide at home! You can print it and stick it inside of your bathroom' cabinet door and easily follow the steps. I promise – you will feel super relaxed and get baby smooth skin!