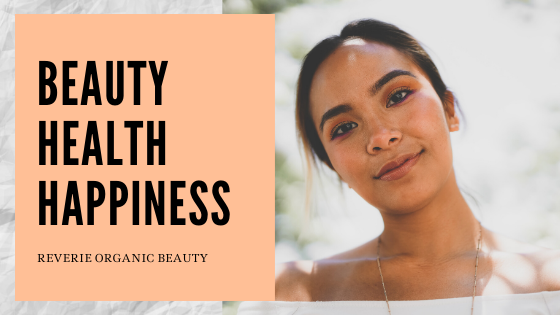 Welcome to REVERIE Organic Beauty – The Science-based Skincare Blog 
The skin is the human body's largest organ and it supports and protects all our other body parts. Skin acts as a waterproof shield guarding our body against temperature, sunlight and harmful chemicals. It takes care of us 24/7 and keeps us healthy. 
We believe in clean beauty. We share only honest & science-based information about skincare and beauty products. We believe in quality skincare ingredients that actually nourish your skin.
This is the reason why REVERIE Organic Beauty was created. Our skincare blog focuses only on the best information that is available and  environmental sustainability lifestyle.
REVERIE Organic Beauty mission is to increase knowledge about the dark side of the beauty industry, explain skincare ingredients labels, recommend the best beauty products and support sustainability.
We hope you will be inspired to find better alternatives for your skin, learn more about skincare and be able to read all the fancy beauty package labels.
Let's make this planet better little by little.
Love,
REVERIE Organic Beauty team



Check out our most popular blog post: 
Best Ingredients For Acne Prone Skin
Alcohol in Skincare: Good or Bad?
3 Ways to Make Your Skincare Work Harder
Your Ultimate Guide for Exfoliation
All About Retinol – Top Retinol Products