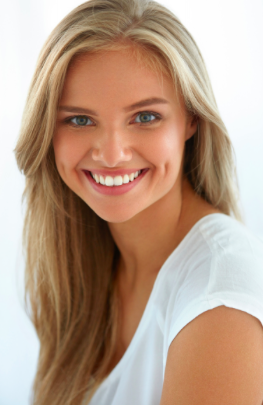 Best Beauty Treatments To Try At Home
Pampering your skin with quality home beauty treatments is not a luxury these days, it's a necessity. Stress, diet, and environmental factors can really take their toll on our skin and make it look far less than perfect. And since not everyone can afford to bear the high cost of visiting a beauty salon or spa, here are some of the best beauty treatments to try at home, inspired by professional beauty treatments:
#1. Steaming & mask facials
If you've ever been to a beauty salon, steaming facials are pretty common treatments to effectively cleanse the skin and prepare it for the absorption of special products e.g mask. The standard process includes washing the skin, steaming it for a few minutes to open up the pores, making extractions if necessary, and applying a mask to the face, neck and decolletage of the client.
Please note this post may contain affiliate links. 
If you want to do the same facial as well at home, you won't need any fancy tools like steamers and extractors–a simple pot filled with steaming hot water and some herbs is enough. Once you wash your skin and make sure there are no traces of dirt and make-up left, take a clean towel and cover with a pot with your face and towel. Make sure that little to no steam escapes from the pot. Steam your face like that for around 10 minutes, rinse with water and then apply a mask based on your skin type. If you have oily and congested skin : charcoal or green clay masks are great. Otherwise, try a nourishing mask if your skin is mature and dry. Keep the mask on your skin for around 10 to 15 minutes before rinsing off. Finally, apply your favourite serum or moisturiser and you are all done.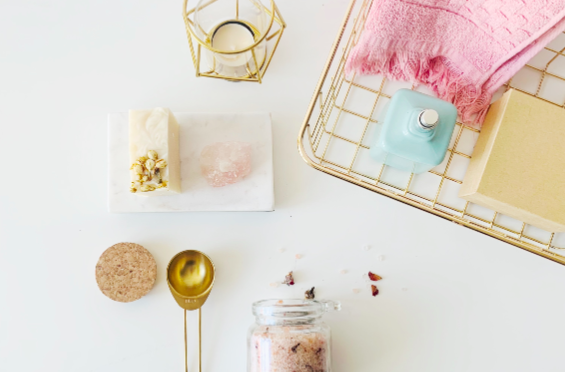 #2.Gua Sha treatment
A revolutionary holistic beauty treatment with ancient Chinese origins, gua sha applies pressure to facial and body points using a crystal scraping tool to encourage lymphatic drainage and stimulate the outer layers of the skin. It has become a growing trend across Western spas over the past years and while it's best to do this at the hands of a professional first, with a little practice, you can do this at home too. The beauty of gua sha is that it works for most skin types except for very sensitive skin as it irritates the skin temporarily.
All you need to do a gua sha facial treatment at home is a crystal (e.g jade or rose quartz) gua sha tool and a good serum or oil. First you have to apply your serum on cleansed skin and then begin to hold the tool at a 45-degree angle. Start from your face and bust area, making gentle scraping strokes from inwards to outwards and working the tool up, as if you are trying to lift the area. Continue on with your face–again start from the inner regions and scrape the tool outwards, while applying medium pressure. If you want to treat your eye area as well, be extra gentle and avoid applying too much pressure as the skin in this area is extra sensitive. Usually a full neck and facial gua sha session will last 3-5 minutes. You can also do this treatment 2-3 times a week if your skin is normal, combo, or dry and once a week if your skin is sensitive. After just a few sessions, you'll notice that your skin looks more vibrant and plump–especially if you combine it with good and nutrient-packed products.
Herbivore has an amazing self love set where you can find everything you need for perfect gua sha rituals at home.
#3. 3-in-1 Foreo Luna treatment
An award-winning tool with millions of fans across the globe, Foreo Luna has littery taken the ultrasonic skin scrubber "craze" to a whole new level. It's literally one of the best beauty treatments to try at home. This handy device is made of hygienic and waterproof silicone and its adjustable vibrating mode is ideal for any skin type and for multiple skincare effects: cleansing, lifting, and rejuvenating. It's a bit costly, but don't let this deter you from buying it as the results you'll get are worth every penny.
To make the most of your Foreo Luna device, first choose a model that caters to your individual skin type: pink for normal, baby blue for combination, teal blue for oily skin, and purple for dry and sensitive skin types. Before using, make sure your device is fully charged, according to package instructions (approx. 1 hour). Then damp your face and neck with water and apply small dots of a cleanser. Turn the device on and use low speed at first, pressing the up or minus button to your desired level. Begin using it in a circular and upwards motion, starting from the inner parts of the face and then going up and upwards. It takes around 10-15 seconds to treat each area separately e.g neck, chin, cheeks, forehead. Once you finish (the device will pulse three times to let you know), rinse off your device with water. Follow up with your favourite serum or moisturizer and voila, your spa treatment is complete!
Have you personally tried any of these home beauty treatments? If yes, did they work for you? Tell us in the comments down below!