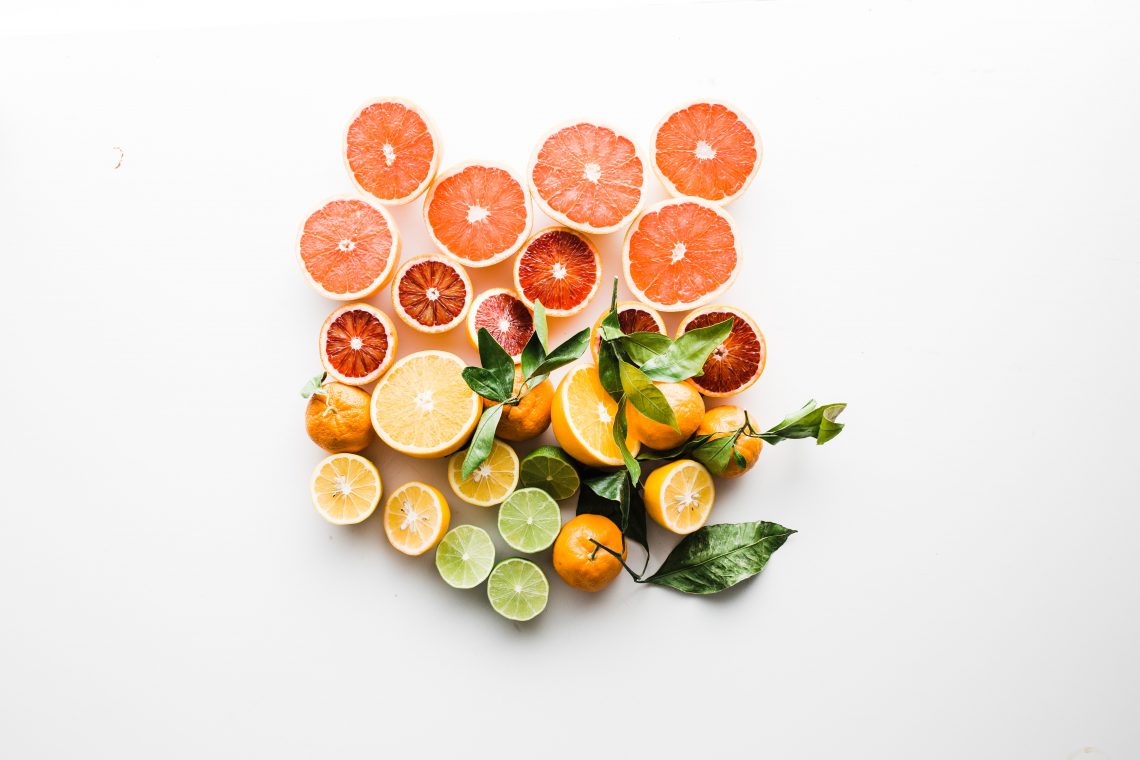 What is Vitamin C & Why You Should Use it
Vitamin C is an amazing ingredient. You might know that eating fruits and vegetables provides Vitamin C for your body but do you really need to apply it into your skin?

The answer is YES, definitely!

If you have any:

Uneven skin tone
Textured skin
Fine lines and wrinkles
Acne scars
Dark spots
Hyperpigmentation
Sun damage
General dullness
Vitamin C might become your best friend.

You will find how to incorporate this powerful antioxidant into your skincare routine, no matter what your skin type or skin concern.

Like retinol – Vitamin C is one of the few proven anti-ageing skincare ingredients that can help to improve sun damage and scarring but also to defend skin against environmental damage caused by free radicals.

Vitamin C has so many benefits for your skin like brightening, improving hydration, diminishing the appearance of lines and wrinkles and evens out the skin tone.

The skincare products usually contain ingredients called Ascorbic Acid (also known as L-ascorbic acid) – which has proven antioxidant properties for better, brighter skin.

Vitamin C is tricky ingredient and its difficult to format in a way that makes it easy to apply. Also ascorbic acid is sensitive to exposure to air and light. This is why you should always choose your Vitamin C products which are packed in airtight and dark containers. So the dark glass bottles help maintain its stability and keeping Vitamin C effient.
All this effort makes it expensive ingredient but the results are truly worth it.

Another amazing thing about the ingredient – when you apply Vitamin C – the skin is triggered to heal itself by producing collagen and elastin. Collagen and elastin are naturally occurring protein fibers that keep your skin firm and plump and therefore Vitamin C can help prevent premature aging of the skin.
This powerful vitamin really does make you looking fresh and younger.
How to use it?

Since Vitamin C has anti-pollution superpower, its recommended to use it in the morning.
It can be used morning and night but if you are already using other acids like retinol, chemical exfoliants like alpha hydroxy acids (AHAs) or beta hydroxy acids (BHAs), it's better to separate the use of the acids.
Also you might experience mild irritation when you start using Vitamin C, in this case, start using it 2-3 times a week and slowly build up to daily use.

The best way to get value for your money is choosing a Vitamin C serum. Since serums are more effective than creams or toner. Also if you find Vitamin C serum mixed with other antioxidants like Vitamin E, because together they work harder adding double protection against sun damage and free radicals.

In the morning after your skin is toned with a moisturizing toner, apply a thin layer of Vitamin C serum before your normal day cream. Don't forgot your SPF!

Do you use Vitamin C skincare products?
Please comment below your favorite Vitamin C serum!